Astronomy Education: February 2022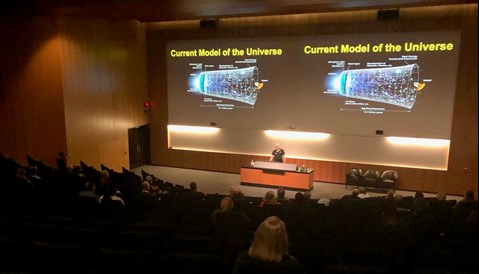 Q&A Session: An informal Q&A session starting at 6:45pm provides attendees the opportunity to ask questions about any topic in Astronomy or the ASSA. The Q&A session is not recorded or broadcast and precedes the main presentation. Please arrive early and join in!
The Moon: Earth's Natural Satellite | Astronomy Education presented by Ivan Aksenov, Astronomy Education Officer
Attend In-Person (No Ticket, No Entry): Click here for Tickets. Theatre tickets are only required if you wish to attend this meeting in-person. Tickets are FREE and can easily be obtained online via Eventbrite. Ticket numbers are limited to ensure compliance with SA Govt indoor seating restrictions. Please cancel your tickets if you are unable to attend in-person.
Finding the Venue: The Braggs LT entrance faces the Barr Smith Lawns and is located at E10 on the map.
Watch Live: (no ticket required): YouTube or Facebook. Please Subscribe to the ASSA YouTube channel and turn ON Notifications to be instantly notified of our live broadcasts.
Talk Summary: After travelling to the far reaches of the cosmos last year, we return to our own neighbourhood and take a close look at our own natural satellite – The Moon. Where did it come from? What are its physical properties? These questions and many more will be explored about our companion in space.
Bio: TBA
Event info
Wednesday 02 Feb 2022
7:00 PM - 7:45 PM
The Braggs Lecture Theatre (University of Adelaide) and Online
More events like this
January 2022
Sun
Mon
Tue
Wed
Thu
Fri
Sat
1
2
3
4
5
6
7
8
9
10
11
12
13
14
15
16
17
18
19
20
21
22
23
24
25
26
27

January 28, 2022

EVENTS TODAY: 128
29
30
31