Meldanda and the River Murray Dark Sky Reserve
Member Viewing Nights at Meldanda
ASSA in conjunction with the River Murray International Dark Sky Reserve management committee have made available some dates for dark sky observing for members at Meldanda, 106 Bundilla Rd, Cambrai.
The ASSA Coordinator for Meldanda is David Bennett (0419 419 552).
The dates for upcoming Star Parties are:
Dec 9

Saturday, 9 December 2023 7:30 PM
River Murray International Dark Sky Reserve - Fact Sheet
by Chris Tugwell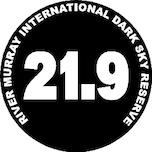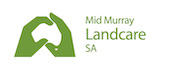 When was the Reserve created?
Put simply, Dark Sky accreditation is like World Heritage Listing for the night sky.
The plan to create a Dark Sky Reserve in the Mid Murray region was proposed by local land owner, Chris Tugwell, and initiated by Mid Murray Landcare SA in mid 2015. It received gold tier accreditation - the highest possible - from the US-based International Dark Sky Association (IDA) in October 2019.
The River Murray International Dark Sky Reserve is Australia's first Dark Sky Reserve and only the third officially designated Dark Sky Place in the country, after the Warrumbungles Dark Sky Park (2016) in NSW and The Jump-Up Dark Sky Sanctuary (early 2019) near Winton in Queensland.
Why create a Dark Sky Reserve?
As cities grow, so does the spread of light pollution. Recent research shows that more than 80% of the world population and more than 99% of U.S. and European residents live under light-polluted skies. In many cities in Asia it is impossible to see the stars, and some even struggle to see the moon. The International Dark Sky Association aims to preserve those regions worldwide where the night sky is still pristine.
Most Mid Murray residents already knew how incredible the stars can be in this region. They took it for granted that it's like this everywhere. They didn't see the stars as an asset. International Dark Sky recognition has made local residents realise and take pride in the worldwide importance of their own backyard. It has made the night sky yet another reason to visit the Mid Murray region.
Darkness is measured on a scale of 0 to 22, with 22 being total darkness. Preliminary measurements in the Mid Murray in January 2017 came in at 21.97 – much darker than many accredited regions in the northern hemisphere.
Some members the Astronomical Society of SA believe the Mid Murray region, in particular the area from Cambrai to Sunnydale, has among the clearest night skies in the state. The flat geography of the region also maximises the view of the sky.
What is the difference between a Reserve, a Park and a Sanctuary?
Put simply a Dark Sky Park is a single officially government-gazetted national park or conservation park that is recognised by the IDA as especially dark. Likewise a Dark Sky Sanctuary is a single piece of privately owned land designated as a dark place.
For example, the Warrumbungles National Park is a Dark Sky Park and The Jump-Up privately owned cattle station near Winton in Queensland is a Dark Sky Sanctuary.
A Dark Sky Reserve is a much more complex beast and can be a combination of private and publicly owned land, including townships, bush blocks, parks and farmland.
A Reserve must consist of a central 'core site' of exceptional darkness protected by a buffer zone of at least 700 km², or roughly 15 km radius, where policy controls are enacted to protect the darkness of the core from artificial light.
All Dark Sky Places must commit to guaranteeing long-term protection of the darkness through policies, written agreements and practical actions to reduce light pollution.
Why is Mid Murray Landcare involved?
We know that light pollution has an impact on human behaviour; bright lights from streets, shops, signs and TV, computer and mobile phone screens have an impact on sleep patterns.
If it's like that for us humans, what's it like for the animals, insects and plants that suddenly have to deal with shorter nights?
Animals and plants have evolved in sync with the regular seasonal changes; long nights signal winter, short nights signal summer. Those patterns have not changed for millennia. Many set their breeding cycles by the length of the night, others navigate by the stars, while some insects need an entire long night to properly pollinate plants.
It is only in the last 200 years that artificial light has appeared. Recent research has shown that for some Australian species, if the length of the night changes due to light pollution, it can signal it's breeding season at a time when the nutritious food the young need to survive is not available.
Insects attracted to flood lights at night could be seen as a bonanza for bats, but it also means it's easier for predators to hunt the bats. Even tiny dung beetles navigate by the stars and lose their way if they are not visible.
Light pollution can disrupt all these vital processes, and because of that concerning impact on the natural environment, Mid Murray Landcare SA felt it was important to raise awareness of this global issue.
Where is the River Murray International Dark Sky Reserve?
The Reserve is just 90 minutes east of Adelaide, and stretches from Bow Hill in the south to Blanchetown in the north, on the River Murray, and into the Mt Lofty foothills west of Tungkillo and Keyneton.
It covers an area of around 3,200 square kilometres of public and private land, including farmland, townships and Conservation Parks such as Swan Reach, Marne Valley, Ridley and Brookfield, as well as private wildlife reserves like Yookamurra, Ellura Sanctuary and Moorunde Wildlife Reserve.
The Reserve sits entirely within the Mid Murray Council and includes the small townships of Swan Reach, Palmer, Tungkillo, Keyneton, Walker Flat, Wongulla, Nildottie, Punyelroo, Black Hill, Sedan and Cambrai.
Where are sites located overseas?
International Dark Sky sites include National Parks, Communities and Reserves in over 150 Dark Sky Places around the world, the vast majority in the United States. Other countries with Dark Sky Places are Canada, the Czech Republic, Hungary, Poland, Slovakia, Spain, Japan, Taiwan and the United Kingdom. Sites in the United States include Grand Canyon National Park and Kissimmee Prairie Preserve in Florida's wetlands. There is only one dark sky reserve in South Korea. Numbers are rising rapidly, with the first Japanese Dark Sky Park declared on Okinawa in April 2018 and Taiwan's Hehuan Mountain Dark Sky Park also proclaimed in 2018.
What are the opportunities for the region? What are the benefits?
Dark Sky is a year-round attraction, but is best in the colder months, when tourist numbers are lowest. Many amateur astronomers have their own equipment; they just need a place to set up. Since accreditation the Mid Murray Council has installed a series of telescope pads across the Reserve. These are readily accessible and free to use.
Dark Sky Tourist signs now mark the Reserve boundary on each major highway, and guide visitors to selected camp sites, parks and other suitable viewing locations within the Reserve.
Dark Sky Tourists must spend at least one night in the region, meaning they will need accommodation, food and fuel, as well as things to do in the daylight hours. Such visitors generally seek darkness and quiet. As a result they are unlikely to disrupt or disturb local landholders or residents.
Commercial Dark Sky tours are now operating regularly in the Reserve and astro-photography groups run monthly workshops.
Caravan Parks, River shack rentals, Land Holders, Houseboat operators, pubs, petrol stations, bakeries and take-away shops can all benefit from additional year-round visitors. Smaller townships with little or no street lighting, such as Black Hill, Nildottie, Punyelroo or Wongulla, are beginning to attract visitors by labelling themselves as 'Dark Sky Friendly'.
More established locations like Meldanda, Ngaut Ngaut and Brookfield now run guided night time visits with guest speakers.
In addition Meldanda hosts regular ASSA member nights.
Mid Murray Landcare also hosts other events for the general public, with talks from astronomers and opportunities to use their telescopes and learn about the night sky. Events such as this attract locals, as well as bringing people into the region.
Local schools are also benefiting from an understanding of the night sky and beginning to understand that knowledge and confidence in STEM studies might lead to a scientific career in their own backyard.
The indigenous night sky is also of great importance, with night sky tours now being run by the local indigenous custodians for school, community and tour groups at Ngaut Ngaut, describing indigenous constellations such as the Dark Emu and their 6,000 year long connection with the Sun, the Moon and the planets.
Who is leading it? Who is involved in it?
Mid-Murray Landcare proposed this idea in 2016, and received generous support from the Mid Murray Council, the Astronomical Society of SA (ASSA), and Conservation Volunteers Australia. UniSA, the Adelaide Planetarium and ASSA members Andrew Cool, Martin Lewicki, David Bennett and Don Bursill provided expertise and instruments to measure the darkness and scientific support for our application.
Mid Murray Council formally adopted a Light Management Plan, an Astro-Tourism Strategy and has committed to change all public lighting to Dark Sky compliant lights over the next five to ten years.
A light demonstration site at the Council's Community Swimming Pool in Cambrai also shows locals what is possible with Dark Sky compliant lighting.
A committee made up of Mid Murray Landcare, scientists, council staff, ASSA representatives, and tourism and education experts manages the Reserve and prepares annual reports for the IDA.
What is the 'core site'?
It is a requirement of the IDA that a Dark Sky Reserve consist of an especially dark 'core site' protected by a surrounding buffer zone. Our core site is the 2,024 hectare Swan Reach Conservation Park, sitting almost exactly at the centre of our Reserve. SQM readings inside the Park have registered 21.95. The Department of Environment and Water (DEW) has agreed to Swan Reach Conservation Park being the core site and that no development of any kind will take place inside the Reserve. This guarantees that it will remain dark for the foreseeable future.
What are the best places to see the stars?
Meldanda, a 100 acre property near Cambrai, with its dedicated 'Astronomy Paddock' has become the chosen site for many astronomers and astro-photographers. We hope that it will also become a location to operate larger telescopes.
Meldanda is managed by Mid Murray Landcare SA on behalf of the Cambrai Primary School's Governing Council and has been a successful environmental education centre for more than 20 years; with projects on re-vegetation, native foods, bats, reptiles and butterflies. Astronomy helps make Meldanda a true centre for STEM studies.
Other potential viewing sites with telescope pads are Towitta Park, Purnong Lookout, Big Bend Lookout, Shell Hill, Black Hill Cemetery, Bow Hill Landing, Blanchetown Oval and Brookfield Conservation Park.
Other excellent viewing locations are Walker Flat Lookout, Ridley Conservation Park, Marne River Conservation Park, Ngaut Ngaut Reserve.